Countdown Party: New Year's Needham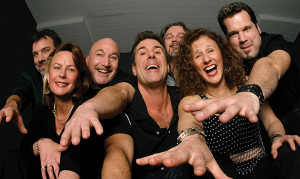 From the New Year's Needham website:
Ring in the New Year with The Love Dogs in beautiful Powers Hall in Town Hall. Voted "Best New England Band" by Blues Audience magazine, The Love Dogs have been Boston's favorite blues band for almost 20 years, and they're still blowing strong. They combine elements of jump blues, New Orleans R&B, and good ol' rock n' roll into their own powerhouse sound. With their red-hot horn section, boogie-woogie piano, and stinging Fender guitar, you won't be able to stay in your seat!
9:30pm-12:30am
AGE 21+ ONLY.
$25 at the door.
Cash bar and light refreshments provided.
For other New Year's Needham activities, go to www.newyearsneedham.org/schedule/. There are plenty of wonderful activities for all ages to enjoy throughout the day, starting at 9am.