Needham High School Honor Roll Scholars Program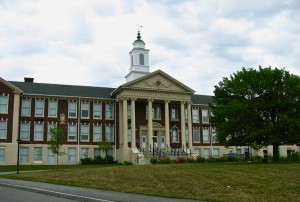 Attention Needham High School Honor Roll students! Brian Kelley, Major, USAF (Ret), NHS Class of 1978, runs a scholarship program to reward NHS students who make the honor roll.
From the Needham Scholars website (www.needhamscholars.org) :
What gets rewarded gets done, and academic excellence should remain Needham High School's primary focus.

This website will recognize each term those Needham High School students who make the honor roll. Names will be listed permanently. In addition, each term one randomly selected registrant will receive a $250 scholarship.

A parent may register a student by documenting honor roll status with a grade report or notification letter. Registration may be done at any time, but only submissions that meet the deadline each term are eligible for the scholarship.
The registration deadline for scholarship eligibility is March 3, 2014. Register here: www.needhamscholars.org/registration.html. Good luck!