Hillside School's UNICEF Tap Project: "Water, Clean Drinking Water…"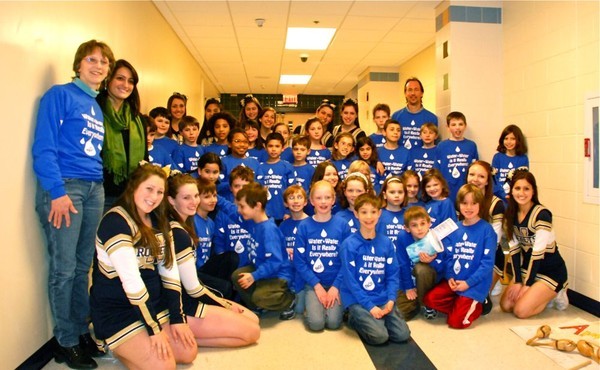 Do you know how much water you use each day? Think you can tell the difference between the taste of bottled water and tap water?
Students at Hillside Elementary School have been busy learning the answers to these questions and many more in a specially developed curriculum to increase awareness on water conservation and availability around the world.
George Goneconto's second grade and Amy Cicala's fourth grade classes are paired together in a buddy program that matches the older children with younger kids while they play an active part in the 2011 UNICEF Tap Project.
Read the rest of the article by Vanessa McManus: Needham Patch.