Needham Library's Black, White and Read All Over Gala!
Black, White & Read All Over Gala
Join us for the LFN's 3rd annual Black, White & Read All Over Gala on October 23rd! There will be plenty of time to socialize, enjoy good food and drink, and support the library through the various auctions. Say "Yes" to reading!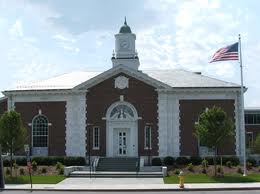 Saturday, October 23, 2010
7:00 – 10:00 p.m.
Needham Free Public Library
1139 Highland Avenue, Needham, Massachusetts
Music, Silent Auction
Live Auction with Auctioneer Michael Fee, Town Moderator
Hors d'Oeuvres, Desserts, Cash Bar, $50 per ticket
For more information, visit www.lfnonline.org, call 781-801-6944, or email info@lfnonline.org
MasterCard, VISA, checks accepted
Proceeds benefit the Library Foundation of Needham
CORPORATE SPONSORS
Diamond Sponsor
Friends of the Needham Public Library
Ruby Sponsor
Roche Bros.
Silver Sponsors
Briarwood Healthcare & Rehabilitation
Exchange Club of Needham, Inc.
Needham Womens Club
Rice, Heard & Bigelow, Inc.
Bronze sponsors

KW Insurance Agency
Louise Condon Realty, Inc.
Middlesex Savings Bank
Needham Bank
Rotary Club of Needham
INDIVIDUAL SPONSORS
Silver Sponsor
Gail B. & Thomas R. Hedges
The Javaheri Family
Bronze Sponsor
Sandra & Alexander Jaszek
LFN Board Members
Thank you to all of our sponsors for
supporting this year's Gala!