Plugged In Band Benefit Concert for No Empty Bedsides: June 16 – 18, 2017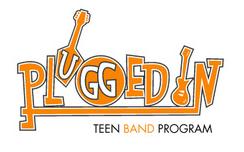 From the Plugged in Band website:
On June 16th, 17th, and 18th the young musicians of the Plugged In Band Program will be showcasing their talents by rocking and rolling to raise awareness and funds for No Empty Bedsides. This session more than 60 student bands will be performing over three days to show the community that music can be a vehicle for positive change!

Show your love for the young people and families No Empty Bedsides serve every day, and for the amazing youth musicians of Plugged In. Come rock and roll with us until there are No Empty Seats! Bring your friends and family – share the No Empty Seats facebook event – rock and roll for a good cause!

No Empty Seats

A Benefit Concert for No Empty Bedsides
*5:00p-11:00p Friday, June 16, 2017
*5:00p – 11:00p Saturday, June 17, 2017
*4:00p – 9:00p Sunday, June 18, 2017
Needham VFW Hall
20 Junction St. Needham, MA 02492

(* exact times may change very slightly depending on the availability of our performers.)

TICKETS

$5 for students
$10 for seniors
$15 for adults
Tickets are sold at the door only. Cash or check.