Relay For Life with Team CUREageous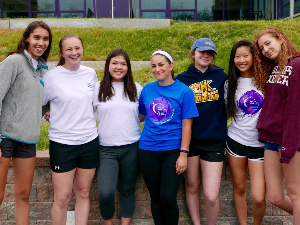 May 20th, 2017 will be my third year participating in the Relay For Life, at the Newman School in Needham. Relay for Life is a cancer fundraising event run by The American Cancer Society. I am the captain of Team CUREageous.
I started it in 8th grade in honor of my late Auntie Ann, who fought cancer for 5 years. My team and I are hoping to set the bar higher this year and want to raise $5,000, which is $3,000 more than last year. Please help us finish the fight against cancer by donating to my team CUREageous. It would mean so much to all of us and those who are fighting cancer. Please donate to this link which will send you right to our team page! http://bit.ly/2qO864d
Thank you so much for your consideration. Any amount will help!
Thanks again,
Megan Mahoney