WGBH News on New Construction in Needham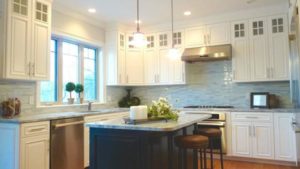 Edgar B. Herwick III wrote an interesting article for WGBH News: The Urge to Tear Down, The Desire to Build New. Here's an excerpt:
On Warren Street, where a small crew is in the process of completely gutting and reimagining a two-family home, I met Michael Tedoldi, who has been building and renovating homes in Needham for more than a quarter century.

"People just don't like change, and it's understandable," he said. "It's where you live. You bought a house in a neighborhood, and you hope that's the neighborhood it's gonna be in ten years, and that just isn't the case anymore."

Tedoldi gets the angst that it is causing, but he also understands why it's happening. Some homes simply need to come down, he said. They're poorly made or in disrepair. And it can be far easier for builders – and buyers – to rebuild from scratch than undertake an often messy and expensive renovation of an older home.

"The builders owe it to the town to do their best job at creating designs, and not going all the way to the lot lines all the time," said Tedoldi.
– See more at: https://news.wgbh.org/2016/05/11/local-news/needham-urge-tear-down-desire-build-new#sthash.HreSPs25.dpuf
-For more articles by Edgar B. Herwick III, go here: https://news.wgbh.org/people/edgar-b-herwick-iii