Needham Concert Society Presents: 18th Annual Piano Festival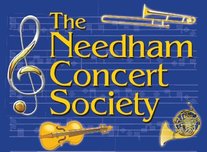 The Needham Concert Society Presents the 18th Needham Annual Piano Festival. This event will be held at the First Baptist Church located at 858 Great Plain Avenue in Needham on Saturday, March 12, 2016 2:00 and 3:30 p.m.
The Piano Festival comprises recitals by Needham students who are taking piano lessons, giving them an opportunity (with their teachers' permission) to perform for each other and their families and friends.
This event was founded by Steven Snitzer, a long time Needham resident, piano teacher and performer. Steve started the annual Piano Festival in Needham, in which all Needham children are invited to perform publicly. This event is inclusive and non-competitive.
For dates and additional information, please visit NeedhamConcertSociety.org.