Easy Changes to Freshen Up the Look of Your Home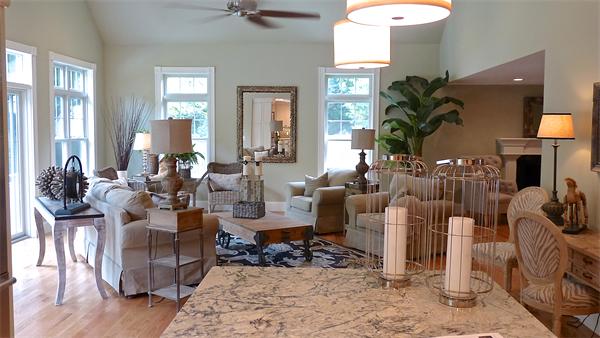 Some tips on some "quick" changes you can make that will make a noticeable difference to your home, without having to spend too much money:
Pay attention to your home's curb appeal. Rake up leaves. Mow the lawn. Clean up and edge your flower beds.
Add color to your gardens with new annuals or plant some perennials that will bloom every year.
Liven up your home with a fresh coat of paint. It's amazing what a new color can do to your home.
Bring in a potted plant or two to liven up your space.
Rearrange your furniture.
You don't have to do a complete bath remodel to make things look great. Sometimes a fresh coat of paint and new towels is all you need. Ready to do a little more, but don't have enough money to remodel? Update the sink, toilet, and fixtures.
Add detail to your home with a nice crown molding. This is an affordable option that will add richness to the look of your home.
Keep your kitchen counters clean and clutter free. Replace kitchen towels and potholders.
Replace outdoor doormats.
Clean window treatments. Replace broken or ripped shades/blinds. Dust blinds and wipe clean with a sponge. Take down draperies and wash/dry clean.
Deep clean carpets and rugs.
Clean out and organize your medicine cabinet.
Wash your windows at the end of pollen season.
Give yourself a new style and clean out your closets. Sort through your clothing, shoes, and bags and give away what you don't wear.
Declutter. Declutter. Declutter. It's not a fun job, but once you've cleared out the clutter, not only will your home will have a fresh, clean look, but you and your family will be more relaxed.