Holiday Giving: Needham Community Council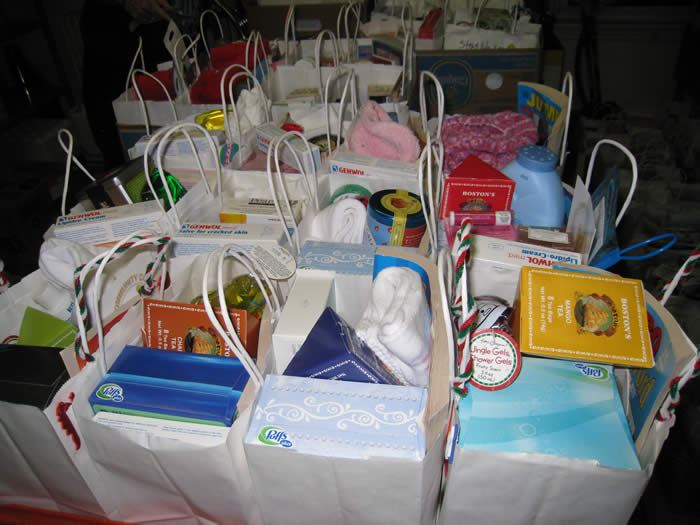 The Needham Community Council is looking to spread holiday cheer to families who need extra help this season. Currently, they are accepting items for gift bags for seniors and gift cards for teens. For more information on the Needham Community Council Holiday Outreach, go to http://needhamcommunitycouncil.org/services/outreach.html.
The Needham Community Council would also appreciate items for the food pantry. Here is their December wish list:
• Cooking Oil
• Laundry Detergent
• Mayonnaise
• Tuna
• Coffee, regular & instant
• Assorted Canned Fruit – peaches, pineapple, pears, mandarin oranges, etc.
• Diet Sugar Packets
• Potatoes
• Stuffing
Items they can ALWAYS use include:
toilet paper, aluminum foil, tissues, paper towels, bar soap, dishwashing liquid, dishwasher detergent, liquid laundry soap, shampoo/conditioner, toothpaste, peanut butter& jelly
Food Donations may be dropped off during the following hours:
M-F 8:30 a.m. – 4 p.m.; Wed until 7; Sat 10 a.m. – 2 p.m.
Needham Community Council
570 Hillside Avenue
Needham MA, 02494
781-444-2415 Fax: 781-453-8806
The Needham Community Council is a private non-profit organization which supports people in Needham who have under-met health, educational or social needs and promotes volunteerism, community and a sense of shared responsibility. For more information, go to http://needhamcommunitycouncil.org.