Health in the News with Beth Israel Deaconess – Needham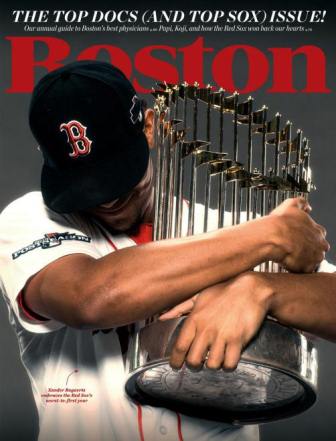 From the Beth Israel Deaconess Hospital-Needham website:
Beth Israel Deaconess Hospital-Needham is pleased to announce that Boston Magazine has named 24 BID-Needham physicians to its 2013 Top Doctors list. These physicians are also among the 68 Beth Israel Deaconess Medical Center (BIDMC) physicians chosen for the magazine's annual Top Doctors list.
"We are extremely proud to see so many of our specialists on this list," said BID-Needham President and CEO John M. Fogarty. "This reflects our efforts at BID-Needham to bring excellent physician specialists to the community setting through our collaboration with BIDMC."

Top Doctors List

Allergy – Daniel Steinberg
Cardiac Electro-Physiology – Alfred E. Buxton
Cardiovascular Disease – Joseph P. Kannam
Colon & Rectal Surgery – Deborah A. Nagle
Dermatology – Robert S. Stern
Diagnostic Radiology – Jonathan Kruskal
Gastroenterology – Douglas K. Pleskow
Gynecologic Oncology – Christopher S. Awtrey
Hand Surgery – Charles S. Day
Medical Oncology – Glenn J. Bubley
Neuro-Radiology – David B. Hackney
Orthopedic Surgery – Mark Gebhardt
Pain Medicine – Christine Peeters-Asdourian
Pathology – James L. Connolly & Stuart .J Schnitt
Plastic Surgery – Sumner Slavin
Radiation Oncology – Irving D. Kaplan
Surgery – Mark P. Callery, Daniel B. Jones & Benjamin Schneider
Urology – Anurag K. Das
Vascular & Interventional Radiology – Barry A. Sacks
Vascular Surgery – Allen D. Hamdan & Marc L. Schermerhorn
To see the complete list of Top Doctors please click here: 2013 Top Doctors List
– See more at: Boston Magazine's Top Doctor's List

About Beth Israel Deaconess Hospital-Needham

Beth Israel Deaconess Hospital-Needham (BID-Needham) is a licensed, 58-bed acute care community hospital affiliated with Beth Israel Deaconess Medical Center (BIDMC) in Boston. BID-Needham has served residents in Needham, Newton, Dedham, Dover, Medfield, Wellesley, Westwood and other surrounding communities for nearly 100 years. In 2002, Beth Israel Deaconess Medical Center and Deaconess-Glover Hospital formalized their long-standing, collaborative relationship with a direct affiliation. The two hospitals' emergency departments have been clinically integrated since 2000. The direct affiliation has facilitated the integration of staff and resources in other clinical areas such as hospital medicine (hospitalists), cardiology, radiology, general surgery, oncology and pathology. For more information, please visit bidneedham.org, like us on Facebook or follow us on Twitter.
For more information, go to the BID-Needham site.