Needham, MA Schools Closed Monday, October 29th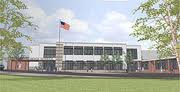 Hurricane Sandy is on her way to the MA area. Due to severe storm forecasts, Governor Deval Patrick declared a state of emergency. He asked all MA schools to close on Monday, October 29th. Hundreds of schools followed this request.
Needham Public Schools will be closed. For information on other school closings, go to: http://www.wcvb.com/weather/closings.