Video: St. Joseph Summer Theatre Enchants Audience With 'Cinderella'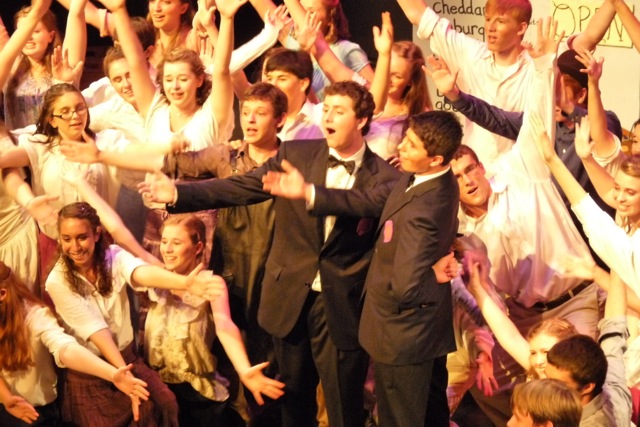 Many people know the Disney story of Cinderella. But, there's a fantastic musical version of Cinderella, created by Rodgers and Hammerstein.
The St. Joseph Summer Theatre proudly presented a wonderful performance of Cinderella a week and a half ago. In the program, Director Lauren Zoppo of  St. Joseph Summer Theatre wrote:
"First introduced to audiences in 1957, Cinderella began as a celebrated television program starring the beloved Julie Andrews. This television production grabbed audiences of all ages with its memorable music and endearing characters. The classic tale was no less a hit in 1965 when Lesley Ann Warren took the lead in yet another television showing. Due to the story's unending success, Brandy and Whitney Houston led Rodgers and Hammerstein's hit toward another remake in the 1977 movie. Never straying from Rodger and Hammerstein's original music and performance, each adaptation of Cinderella has kept audiences intrigued as the story reached new generations. The Cinderella: Enchanted Edition has evolved from the 1977 adaptation."
The 1977 made-for-television musical, starred Whitney Houston, Brandy, Bernadette Peters, Whoopi Goldberg, Jason Alexander, Paolo Montalban, and Victor Garber. The multi-ethnic cast broke barriers and modernized the fairytale. St. Joseph Summer Theatre continued to do the same by keeping with a stellar diverse cast.
Here's your chance to watch the video and see the highlights from the show…
Congratulations to the cast, crew, pit, and staff. Well done!