21st Annual Needham Education Foundation Spelling Bee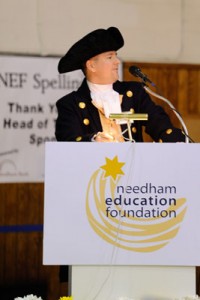 You're invited to the 21st Annual Needham Education Foundation's (NEF) Spelling Bee on Wednesday, April 4th at 7pm in the Needham High School Gym. The NEF is a fun Needham tradition, where local companies and school organizations vie for the winning title and trophy.
According to the NEF website, "The Needham Education Foundation is an independent community based organization that raises funds for the enrichment of public school children in Needham, MA." This Spring, the NEF awarded close to $50,000 in small grants to the public schools.
You can donate directly to NEF by going to the NEF website: http://www.nefneedham.org/donate/
21st Annual NEF Spelling Bee
Date: Wednesday, April 4, 2012
Time: 7pm
Place: Needham High School Gym