Take Charge of the Clutter and Truly See Your Home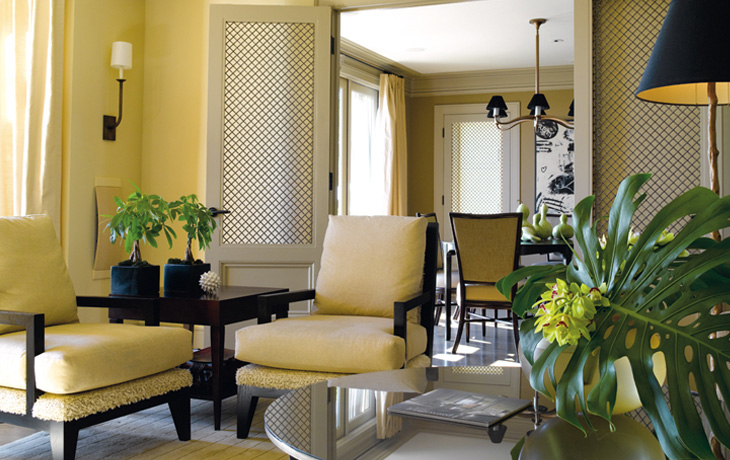 A customer called me yesterday afternoon with a very timely question regarding getting his house ready for sale. With all the information out there about staging your home, you may think this question isn't such a big deal. Yet most people I speak with seem to struggle with getting a handle on just getting to the point in which they're ready to play with staging ideas.
It's no secret that if you've lived in your house for several years, or in many cases several decades, you've accumulated things you don't even know what to do with. Why? Stuff piles up, especially when you hold onto treasures from your children, store boxes of things you want to use someday, or even if you become someone's Keeper of Items. And soon enough, the stuff turns into a mountain of clutter that becomes plain overwhelming.
How do you maintain control of all the clutter so you don't get buried under all the piles? First things first. Sort what doesn't belong to you and have your kids/relatives/friends get their things. Put a self imposed time limit on this task so you're taken seriously and can start the process of conquering the clutter. The next step becomes more difficult as you decide what to keep, throw out, or give away. While it's hard, try to keep your emotions in check as you look at sentimental items.
Once you've sorted things, you may be tempted to get a dumpster delivered to your driveway and start throwing things away. After all, you  may think it's easy to just toss things out of the house as you go along and even better, eliminate the endless trips to the dump. That's of course if you're lucky enough to live in a community like Needham, where you have the option of making trips to the transfer station.
My suggestion is to do neither. Dumpsters in driveways can invite trouble and in some cases liability if you're not careful. You may become a target for someone else's dumping ground. A large unattended canister is a tempting spot for someone to unload their own trash. Since your charge is usually determined by the weight of the load, you may be paying to take the neighborhood's trash to the dump. Not only that, you never know what someone might be discarding in your dumpster. Transfer stations don't look kindly upon hazardous material being snuck into their landfill. Also, if there is careless disposal of flammable liquids or material in the dumpster, the risk of fire to your house and property could be catastrophic. It's best to book a time with a reputable company to come and remove the items you no longer need. You may find working with a deadline stressful but if you stay on course, you'll take charge of your clutter and successfully create a relaxing, peaceful space in your home.
For more decluttering tips, check out the Organized Home website: www.organizedhome.com.