Save Money and Support the High Rock/Pollard Middle School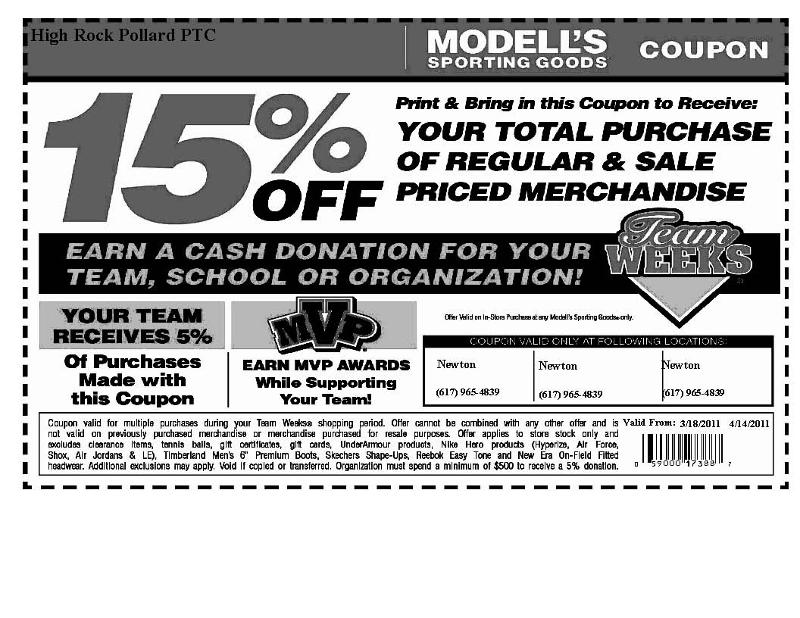 Starting tomorrow, March 18th until April 14th, it's Modell's Team Weeks time, to support High Rock and Pollard Middle School. Save 15% off regular and sale items from Modell's Sporting Goods and earn MVP points while you're supporting the schools.
High Rock/Pollard will receive 5% back of purchases made between March 18th through April 14th.
The coupon is good for multiple purchases. If you forget to bring your coupon, be sure to let the cashier know you're from High Rock/Pollard and they'll give you the discount. Thanks for your support!
Modell's Sporting Goods
210 Needham Street
Newton, MA 02464
(617) 965-4839