Real Estate: "How's The Market?"
People often ask me, "How's the market?" My response these days is, "That depends." My answer is relative to whether you're looking to buy a home, sell a house or purchase an investment or vacation property. In the good old days I might of just said, "Great," because the market was hot, and although my response was somewhat exaggerated, it was mostly true.
By stark contrast, if you asked someone in real estate today, "How's the market," and he or she immediately responds the market is "Great," they're probably not being completely honest with you. It really does depend upon what you are specifically trying to do – buy, sell or invest.
The real estate market today is complicated and there is so much conflicting data about where the economy in general is headed and what it all means to the specific locale you happen to be interested in. While you may defer to the wizardry of Zillow.com, your strategy for success is unlikely to be found there. Your investment begins with working with an experienced agent who will be honest and candid with you about market conditions.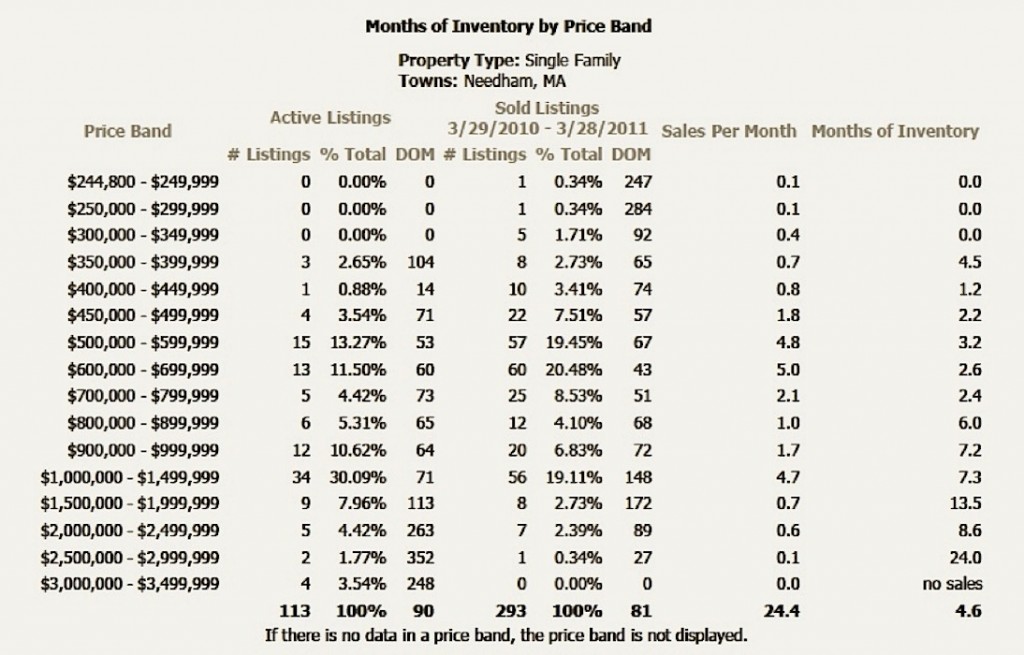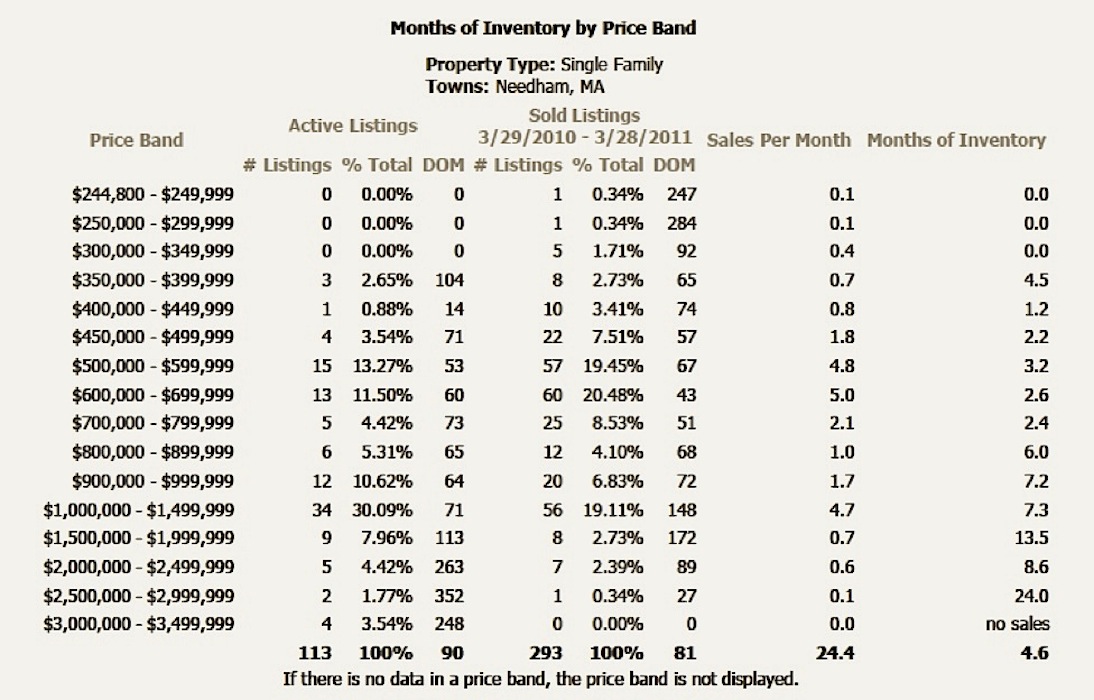 One of the things I do for my clients, is to help them plan for the future by making a analysis of average market time expected to sell in their price range. My best advice is to price close to market to create buyer competition for your home so you hold close to the list price.
Next time I will present data on the average price to list ratio and price to list variance for each price range over the past few years in Needham. Just can't wait to show you what I got on this stuff. Although, I don't like to think of myself as the nerdy numbers guy – no matter how nice your place looks, if you're not priced to market you'll never get top dollar.
Stay tuned for more…