Helping Our Teens: Substance Abuse Public Presentation Meets Tonight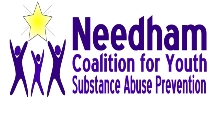 The Needham Coalition for Substance Abuse Prevention will host a panel presentation and discussion on substance abuse, decision making, and the adolescent brain. Needham educators, leaders and students will share their ideas and concerns. Behavioral neuroscientist Marisa Silveri, Ph.D. — Assistant Professor of Psychiatry at Harvard Medical School and Associate Research Psychologist in the Brain Imaging Center at McLean Hospital — will be available to offer her insight and expertise on this high risk behavior.
The forum begins today at 7:00 p.m. Thursday, March 10, 2011 at Broadmeadow Elementary School.
To learn more about the Needham Coalition for Youth Substance Abuse Prevention, click here.