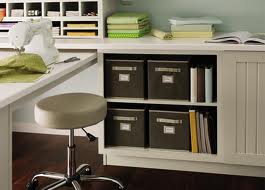 Sometimes, it's tough finding the time to organize the house–especially in the summer. There are plenty of excuses, from it's too hot in the house to fun summer activities.
Most of us have five or ten minutes to spare. Check out what you can do in this time…have everyone in your family choose one item on this list and race to see who finishes first! Go!
Organize the day's mail. Throw out the junk, file your bills and read your letters.
Take out the trash and put away recyclables.
Choose one drawer in kitchen, office, bathroom and organize.
Choose one cabinet and organize.
Throw away stale or expired food.
Do a quick pick-up in one room of your home.
Vacuum one room.
Clean bathroom.
Throw away expired medicines.
Put library books, music and movies in one place so it's easy to see what needs to be returned.
Organize DVD's or CD's.
Pick up litter in your car.
Organize your calendar.
Organize your briefcase.
Wash dishes and load/unload dishwasher.
Put clothes in the washer.
Hang up clothes.
Pick up toys and put in designated basket/drawer/shelf.
Make beds.
Run a virus scan on your computer.
Dust furniture in one room.
Straighten up bookshelves.
Clean mirrors, television screen, computer screen.
Give away items/clothing.