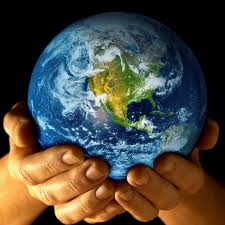 Here are some simple things you can do to help protect our environment. Some of these tips may even save you money!
RECYCLING: One simple thing you can do is recycle the paper and plastic goods in your home. Check with your town or trash collector to find out recycling procedures.
YOUR DAILY COMMUTE: Whether you can carpool, take the bus or train, bike or walk–even one day a week–will help our environment and save you money.
KICK THE BOTTLE HABIT: Water is one of the most precious resources needed for our survival. It's easy to purchase bottle water, but did you ever consider what the cost was for this convenience? According to the American Museum of Natural History, 2.7 million tons of plastic are used worldwide each year to make water bottles, while it takes 3 liters of water to produce just 1 liter of bottled water.
BROWN BAG YOUR LUNCH: When you eat takeout everyday, you'll spend a lot of money, increase your calorie/fat intake, and contribute to waste from take-out packaging. Bring your lunch to work in a reusable container.
DECLUTTER: Simplify your home and clean out your closets and rooms. Give things away. Throw away the junk. You'll find your home will be a more relaxing and inviting place to hang out.
ENERGY AUDIT: Sign up for a free energy audit through your local electric company. (ie: NSTAR) An energy representative will come to your home, inspect your appliances, heating system, insulation, etc. and offer you tips on how to reduce energy consumption and save on your electrical bill.