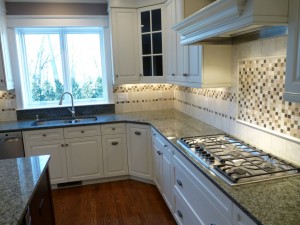 INEXPENSIVE WAYS TO UPDATE
Keep up with regular lawn and garden maintenance for curbside appeal.
If you're still saving for your kitchen/bath remodel, paint the cabinets and add new hardware for an affordable update.
Rearrange furniture; declutter rooms; add new pillows, window treatments, lighting and/or plants.
KEEP AN EYE ON TRENDS
When it comes to home remodels, if you want to add to the value of your home, keep in mind the home trends of your neighborhood.  This will help when it comes time to sell your home.  For example, if most homes have central air-conditioning, it would be good to consider it for your home.  Not only will it keep you and your family comfortable, it will be a nice feature for a potential buyer.
UNIQUE DOESN'T ALWAYS SELL
If you add a specialized feature to your home that is perfect for you and your family, do not expect others will appreciate  it if your house is on the market.  For example, perhaps you are a photographer and have a state-of-the-art dark room in your home.  Since not everyone has this talent, consider how you can convert the room so the average person would find the space intriguing.
KEEP TRACK OF EXPENSES
If you're not careful, remodeling projects can go over your budget.  Get a few quotes, sign a contract, research and price out products, and keep track of your expenses and remodel budget.